If you are not sure what a Digital Marketing Agency does, we have put together some of the most common questions or topics related to digital marketing.
As a Full-Service Digital Marketing Agency, NetViper specializes in providing digital marketing services to small to medium sized businesses using the internet and other digital marketing channels such as mobile phones, search engines, and social media platforms to reach their marketing goals via targeting the right customers and build relationships with them. These services may include pay-per-click (PPC) advertising using Google Ads, landing pages/sales funnels using tools like Unbounce, Search Engine Optimization (SEO) or Search Engine Marketing, Facebook Ads, content marketing, email marketing, digital strategy development, web design and development, analytics, and more.
Digital Marketing experts have the knowledge and expertise to help businesses succeed online by developing successful strategies that drive customer engagement and increase brand awareness. They are essential to any business looking to leverage digital marketing strategies in order to grow their business.
What are the benefits of Hiring a Digital Marketing Company in Jacksonville?
Hiring a digital marketing agency based in Jacksonville like NetViper can provide your business with many benefits.
We have the expertise and knowledge to help you reach your goals through online advertising, content marketing, web design, and other services. We create digital marketing campaigns to increase brand awareness and website traffic, as well as help you reach out to potential customers. Additionally, we are able to monitor and analyze data using tools like Google Ads, Google Analytics, GA4 and others, in order to make adjustments when needed.
By hiring an internet marketing agency, you will save time and money while achieving effective results at an accelerated rate. Our 16+ years of experience can help you determine the most successful strategies for reaching new customers or marketing to existing ones. With our help, you can maximize your ROI and achieve success in the digital world.
Since we are based in Jacksonville, we have an intimate knowledge of both Jacksonville and Saint Augustine. This can be helpful for making the most of your digital ad dollars in a local market. Looking to go outside of Jacksonville? We work with many different companies across the US and Canada.
Types of Digital Marketing Services
Digital marketing services encompass a wide range of services designed to help businesses maximize their digital presence.
Some of the most common types of digital marketing services or internet marketing services include pay-per-click (PPC), Facebook Ads, Landing Page Optimization, Sales Funnels, Ad Creatives, search engine optimization (SEO), content marketing, social media marketing, email marketing, and online reputation management. SEO is an ongoing process that helps websites rank higher in search engine results pages, while content marketing focuses on creating relevant and valuable content to engage target audiences. Social media marketing uses various platforms to promote products or services and build relationships with customers, while email marketing involves sending messages to customers or prospects directly through email. PPC campaigns and Facebook Ads use ads to drive traffic to specific websites and can be highly targeted based on factors such as location or interests. Finally, online reputation management involves monitoring customer feedback and responding accordingly to maintain a positive reputation for a business online.
Pay-Per-Click Advertising (PPC) Using Google Ads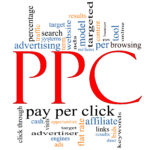 Our favorite type of Internet marketing is Pay-Per-Click Advertising (PPC) using Google Ads. PPC is an effective way to market your business, service or product online. As the name implies, you pay each time someone clicks on their advertisement. PPC allows us to target your ads directly to those who are most likely to be interested in what you are offering since they are using keywords used in searches related to your business. It also has a low-risk factor since you only have to pay for each click that is made on the ad, instead of paying for impressions which may not result in any conversions. Google Ads also offers great control over budgets allowing you to set a daily spent limit making sure you are not spending more than you planned.
Google ads offer many different types of PPC campaigns to help promote your business. These include traditional search ads, dynamic search ads and new programs like performance max that reach customers at every stage of their journey using all of the Google ecosystems. Performance Max includes Google search, display, youtube, gmail and discovery campaigns. We've seen it work well, but we've also seen it tank. It takes knowledge to get the most out of Google's automated bidding campaigns. Google Ads also offers remarketing or retargeting using the display network to keep you top of mind with your potential customers. We often run small display ad campaigns to complement our search campaigns for remarketing and specific audiences.
What about Bing? Google captures more than 80% search share as of 2022. Bing is under 10%. We typically focus on Google because that is where people search. This could change in 2023 as Bing integrates ChatGTP into their search results. We're sure Google has it's AI trick up its sleeves waiting to be unleashed.
Whether you have a brick-and-mortar Store or an online business, Pay Per Click advertising is a powerful tool for business growth, reaching potential customers in a cost-effective manner. In our opinion, the best digital marketing agencies use Google Ads first because it works.
Facebook And Instagram Advertising
Facebook and Instagram ads are powerful tools for businesses looking to grow their presence and reach a larger audience. Facebook Ads includes Instagram Ads as part of the platform and you can target both platforms or one individually. With the ability to target specific demographics by age, gender, location, interests and more, both of these platforms offer plenty of room for targeted lead generation and sales. Facebook Ads have further advantages such as being able to re-target website visitors and create lookalike audiences based on existing customers. Both of these platforms provide your businesses with ample opportunity to maximize your ad budgets in order to generate leads and sales more effectively. Depending on your product or service, Facebook might be the best platform for your company.
A key factor in the success of your campaign is ad creativity. Poor Ads perform poorly. Well-thought-out, attractive ads perform better. Shocking right? Video tends to outperform image ads, but this should always be tested.
There has been a lot of talk about Facebook ads being less effective since the IOS 14 privacy update and the reality is that is true. Facebook is no longer able to track most Apple users journey across the internet. However, Facebook can still track user actions on their platform and through their browser. Facebook as restructured a lot of its programs to build on that. That means Facebook can still collect valuable data and show your ads to the right people at the right time. We have found it is still a very effective way of reaching your target audience and in some cases easily outperforms Google Ads.
Landing Pages & Sales Funnels
Landing pages and sales funnels are a key part of a successful online marketing campaign. This is often a step most agencies skip or tell you are not necessary. Nothing could be farther from the truth. The last thing you want is to send someone looking for a specific service or item to your homepage. Think about how poor your experience would be on amazing if you clicked on a product from search and landed on the homepage. We want to make the customer's journey as simple and clear as possible. This is why we need landing pages.
Landing pages are used to draw attention to specific products or services. We can create specific offers not found anywhere else on your website to test responses to your advertising campaigns. The landing page direct potential customers through a guided process toward completing a purchase or other goals such as filling out a lead form.
Landing pages and sales funnels can be used with Google Ads and Facebook Ads campaigns or even SEO. Having a customized page allows businesses to target their audience more accurately through tailored messaging, visuals and Call's To Action (CTAs). The landing page is the first step in the funnel, designed to capture interest from potential customers and encourage them to take further action.
The sales funnel is often a series of pages that takes the customer through a carefully tailored sequence of steps that lead towards the desired outcome – whether that's making a purchase, subscribing to an email list or registering for an event.
By creating well-crafted landing pages and sales funnels that resonate with their audience, businesses can increase engagement and conversions as well as maximize their ROI from digital advertising campaigns.
Search Engine Optimization (SEO)
Search Engine Optimization (SEO) is an important part of digital marketing today and has been for the past 10+ years. Ever since Google put one website above another, people have been trying to find a way to be on top of the search results. Put simply, SEO is the process of increasing the visibility of a website or web page in search engine results on Google, Bing, or any other search website.
Search Engine Marketing involves optimizing content, structure, and code to increase the relevancy of a website for specific keywords and to attract more organic traffic. SEO also includes building links from other websites, using social media to generate interest in your site, and engaging with customers through content marketing and content generation.
Unlike paid search, SEO takes time to work. Google has to crawl every new piece of content created and crawl millions of other websites for links back to your site. The size of your site and the amount of traffic it receives often influence how often Google crawls your site looking for new or updated content. SEO campaigns typically do not see results for 3-6 months.
By utilizing these tactics outlined, we can get your website seen by more people, leading to increased brand awareness and sales. SEO is an essential tool for any large or small business looking to succeed online. A full-service SEO Agency can help you save time and money and put you on the right track.
Content Marketing
Content marketing is a type of marketing focused on creating, publishing and distributing content for a target audience online. It is an effective way of engaging potential customers and building relationships with them. Content marketing can include blog posts, videos on popular platforms like YouTube, podcasts, infographics, eBooks, whitepapers and other forms of content.
The quality of the content matters more now than ever. Google's helpful content update in December 2022 affected many websites that posted weak content of little value. There are large shifts in page rankings when poor content was suddenly devalued. Now more than ever, content should be educational and interesting to the audience while also providing value. By using content marketing tactics such as search engine optimization (SEO) and social media marketing (SMM), businesses can reach a larger audience and create brand awareness. Content marketing can help build trust with customers by providing them with high-quality information they are looking for. This can help businesses stand out from their competitors and increase sales in the long run.
SEO & Content Markeing using ChatGTP and AI Tools
Unless you have been living under a rock, you have probably heard of ChatGTP and how it will change the world. ChatGPT is a powerful content marketing tool that combines the power of artificial intelligence (AI) and natural language processing (NLP). This innovative platform allows businesses to quickly create, publish, and optimize their content for maximum visibility. ChatGPT enables users to create engaging, personalized experiences for their customers in real-time. It sounds like magic, and it kind of is. The problem is that everyone is using ChatGTP to create content. This has led to 1000's of low-quality pages of AI-generated content spamming the internet. Google hasn't specifically said it will penalize AI-generated content, but it's likely it will not hold a lot of value in the future.
Email and Mobile Marketing
Email and mobile marketing are both powerful tools for businesses to reach their target audience. Email marketing allows businesses to send messages directly to their customers' inboxes, while mobile marketing utilizes text messaging and other forms of communication to deliver promotional offers, discounts, news updates, and more. Both methods provide a cost-effective way for businesses to stay in contact with their customers, build relationships, and encourage sales. With the right strategy in place, email and mobile marketing can be used together for maximum impact. By combining the two methods businesses can create an effective campaign that will reach potential customers quickly and efficiently.
There is no better or least expensive way to stay in touch with your customers. If you are not using email marketing, its time to get started.
Social Media Marketing (SMM)
Social Media Marketing (SMM) is an effective way to reach a large audience online. It involves creating content that resonates with the target audience and then sharing it across various social media platforms such as Facebook, Twitter, Instagram, YouTube, LinkedIn, and more. SMM also involves using various strategies such as creating engaging posts, using influencers to promote content, running campaigns or contests, etc. to increase engagement and visibility of your content. SMM is an ever-evolving field that requires creativity and knowledge of the latest trends in order to be successful. With its growing popularity, SMM has become a great way for businesses to reach out to their potential customers and build relationships with them.
WordPress & Shopify Website Design
NetViper offers website design services and website maintenance programs for WordPress and Shopify. As a website design company specializing in WordPress, we provide a number of benefits to any business. We can create a website tailored to your specific needs, but they also have the expertise to ensure it is secure and optimized for search engines. We can create custom designs and themes to create a unique look and feel that will capture the attention of potential customers, while also making sure that the website is user-friendly and easy to navigate.
All websites regardless of the platform require some type of maintenance. This could be keeping WordPress plugins updated, or changing our special offers on Shopify. We provide ongoing support and maintenance so your website will always be up-to-date and secure.
If you are looking to sell products online, we generally recommend Shopify as it is very easy to use and set-up is quick. If you are already running WordPress, products like WooCommerce are a great alternative.
Great websites and digital marketing go hand in hand. You need a great website to be successful, and you need great traffic to help your website succeed. Luckily, we can help you with both.
Analytics and Reporting
Analytics and reporting are essential tools in any business and they are vital to the success of your digital ad campaign. Access to top tools like Google Ads reporting, Google Analytics (GA4) and Facebook reporting provide insight into how the business is performing, what areas need improvement, and what strategies are working best. Analytics can track customer data, sales trends, website performance, and more. Reporting allows businesses to analyze this data to uncover potential issues that need to be addressed. Analytics and reporting also help a business identify opportunities for growth and new areas of focus. By understanding their customers better and staying up-to-date with industry trends, businesses can make smart decisions that will ultimately lead to success.
What separates the best Digital Marketing Agency from the rest?
Choosing the right digital marketing agency is essential for any business that wants to get the most out of its online presence. When selecting a marketing agency, it's important to look at its portfolio and read reviews from past clients. It's also important to understand what services they offer and how they will help you reach your goals. Additionally, be sure to ask questions about their process, marketing plans, experience, and expertise in order to ensure they have the ability to meet your needs. Finally, consider the cost of their services and make sure it fits within your budget. By researching potential agencies, communicating clearly with them, and understanding their capabilities, you can ensure that you select the best one for your business.
What forms of digital marketing do they specialize in?
Many reputable marketing agencies claim to have digital marketing expertise, but the reality is they outsource their work to someone else and then charge you double or triple what you would pay if you went to the source. If a marketing agency uses off-shore workers to do their creative, you can count on your message being lost in translation. You are likely also getting low-quality individuals and paying top dollar.
Our area of experience is only digital advertising. We never work with print or billboards, tv, radio, or things like car wraps. While those types of ads may still work, we focus only on platforms we know work and we can generate the best results for your business.
Look for Experience and References
It seems like these days everyone is calling themselves a digital marketing expert. The reality is many people take a free course or pay for a basic course and decide they are not going to be a digital marketing company. They have little or no experience, but charge top dollar to run ads for you. We have seen this a lot in the last few years. Do you want to trust your business with someone with no experience? We wouldn't.
Ask your potential marketing agency how many years of experience they have with each platform. We've been working with Google ads since 2008 and Facebook for about 5 years. This will give you an idea of how reliable and experienced they are and if they are up to the task of making your company shine online.
Additionally, it's important to check any professional certifications the candidate may possess in order to ensure that they have the necessary qualifications for the position. Don't let someone being Google Ads Certified fool you into thinking they know what they are doing. The tests are simple and the answers can be found online. Facebook has a pretty intense certification process, but most people do not spend the time to go through it as it just isn't worth it.
The reality is that digital marketing changes so fast, most courses are out of date by the time they are released.
Understand Your Goals and Advertising Budget
One of the most common misconceptions about online advertising is that it is inexpensive. That might have been true at one time, but in today's world running ads on Google and Facebook can be expensive. We typically recommend at least $50 dollars a day on Facebook or Google Ads depending on the cost of your keywords. We work with companies with keywords that cost $1 a click all the way up to $200 per click. We can help you figure out what a realistic budget would be after a quick meeting.
Email Marketing is very inexpensive with programs like MailChimp offering free plans. Even Shopify has a free email marketing program built into their software. This is a great place to get started.
Beware of cheap SEO plans because they don't work and might end up hurting your business in the future. Today every SEO plan should include some type of content generated around your target keywords.
Finally, every digital marketing company is going to have a fee to set up your campaigns, plus a monthly management fee. These typically start around $400, but some larger agencies charge thousands of dollars.
Wrapping it up
If you are looking for a digital marketing agency focused on your success and that delivers on its promise, your search is over. We might not be an award-winning digital marketing company, but also never submit any of our work for review. Our clients being successful is all the praise we need. Also, if you made it all the way to the end of this page, contact us to get 10% off your first month by mentioning this offer. We look forward to working with you.
Google display ads can appear on a variety of websites and platforms that are part of the Google Display Network. The Google Display Network is a vast network of websites that have partnered with Google to display ads. When you run a display ad on the Google Display Network, your ad may appear on any…
The cost of Google Ads will vary depending on the type of campaign and the targeting options selected. However, Google Ads is generally not considered to be an expensive platform for businesses. The platform offers businesses access to powerful analytics and reporting tools, allowing them to track the performance of their campaigns and optimize their…
Yes, Google Ads can be very profitable for businesses. Google Ads is an effective platform for businesses of all sizes, providing them with the tools they need to reach their target audiences, engage with potential customers, and track the performance of their campaigns. With Google Ads, businesses can ensure that their ads are seen by…