Landing Page Optimization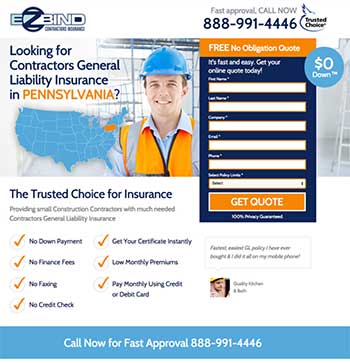 The number one mistake you can make when doing any type of paid search is sending people to your homepage. You are throwing valuable money away by not sending people to a page where the only action they can take is the action you want.
When we are talking about landing pages, we are talking about a dedicated, promotion-specific landing pages designed for a specific marketing campaign.
A key difference between a dedicated landing pages and just sending someone to a page on your site is that a dedicated landing page has no ties to your website, like navigation or footers. It stands alone, only accessible from the link you're providing in your marketing ads.
The purpose of a landing page falls into two categories:
to capture leads that enable you to market to people in the future, or
to "warm up" potential customers to the product you are trying to sell to them before sending them further into your sales funnel.
This creates the need for two types of landing page – a lead generation page and a click-through page.
Lead generation landing pages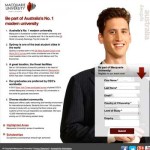 These types of pages focus on getting a specific type of information from your customer. It might be their email address, it might be a phone number, it might be a quote request. Once filled out, you are able to open a relationship with your customer via a phone call or email conversation. This allows you to convert your lead into a sale.
Click-through landing pages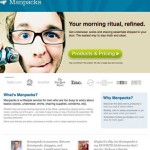 Click-through pages (or jump pages) are designed as an in between step from a marketing ad and it's final destination. The goal of a click-through page is to "warm-up" the visitor to the product/service you are trying to sell.
Commonly used for ecommerce, click-through pages provide enough information to inform the buyer, making them ready to purchase, before pushing them further down the funnel – probably to a shopping cart or checkout.
Why A Landing page over a Homepage?
In general, your homepage is designed with a more general purpose in mind. It shows off your brand and values and is typically loaded with things like sliders, video, deep links and navigation to other areas of your site. It's designed to get people deeper into your site and explore all your company has to offer.
Landing pages, on the other hand, are designed for one purpose only.
Think of the links on your page as leaks. Each link on your page that doesn't represent your conversion goal is a distraction that will dilute your message and reduce your conversion rate. With a landing people we want a single focused call to action.
Primary uses of landing pages
There are limitless uses for landing pages, but here are some common practices where a landing page is used:
Quote requests for prices or services.
To get access to downloads like Ebooks, Podcasts, Checklists, Scorecards etc.
To Sign up for Newsletters, Blogs, RSS feeds etc.
To Register for an event like a Webinar
Presentations or recorded sessions including video or slides.
Consultation services
"Warming" prospects up to your offering before you push them deeper into your sales funnel to:
Purchase your product or service online.
Become a customer or subscriber of your online business.
Or any of the lead capture uses listed above, if you want to use an introductory page before sending them on to the landing page with your lead gen form.
Ready To Create and Optimize your Landing Page?
At NetViper Interactive, we take landing page optimization very seriously. We have completed training on how to design and create landing pages that convert. We are now MECLABS certified in both Landing Page Optimization and Value Proposition. These two work hand in hand to help maximize your online goals.
Please contact us today to get started at 904-209-6933 or fill out our contact form.