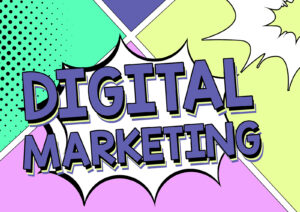 Yes, We predict Facebook Ads will still be effective in 2023.
Facebook has made several changes to its advertising platform since the iOS 14 update that caused them to lose most of its tracking ability when users left the platform.  Long story short, FB could no longer see where users went after they left the platform even though most sites had Facebook tracking pixels.
Many of Facebook's new targeting is made to keep you on the platform where they can track and retarget users.  So far we have been pretty happy with Lead Forms which keep the user on the site and actually remove the need for a landing page.  This has some upsides and downsides since landing pages are where you typically create your sales funnel.
Even with the changes, Facebook Ads still provide businesses with access to a large, engaged audience and allow businesses to target specific locations and audiences. Additionally, Facebook Ads can be used to create engaging content that is tailored to the needs of their target audiences.
Facebook Ads is also expected to be more affordable in 2023 due to many advertisers leaving the platform in 2022, making it an attractive option for businesses of all sizes. Additionally, Facebook Ads offers businesses access to powerful analytics and reporting tools that can be used to track the performance of their campaigns and optimize their campaigns accordingly.
Overall, Facebook Ads is expected to remain an effective platform in 2023, providing businesses with the tools they need to reach their target audiences and engage with potential customers. With Facebook Ads, businesses can ensure that their ads are seen by the right people and can create campaigns that are tailored to the needs of their target audiences.
If you are looking to run Facebook Ads, NetViper Interactive has been running Facebook Ads for 4 years.  Please contact us today if you have questions about running Facebook Ads in Jacksonville or anywhere else! We work with clients in the USA and Canada.  We are also part of the MECLABS super funnel cohort focusing on creating the ultimate funnel to get people to buy your goods or services.
If you are not sure what a Digital Marketing Agency does, we have put together some of the most common questions or topics related to digital marketing. As a Full-Service Digital Marketing Agency, NetViper specializes in providing digital marketing services to small to medium sized businesses using the internet and other digital marketing channels such…
Are you thinking about running Digital Marketing in Jacksonville? Not sure how it compares to traditional marketing? We will try and give you the answers you are looking for.  Keep in mind we are a Digital Marketing Agency, so we might be a little biased. Traditional marketing agencies typically focus on marketing strategies and tactics…
Let's talk about a Digital Marketing Agency for Small Business.   Why small business? Because we can help you the most in succeeding online. While are many reasons to use a local Digital Marketing agency that focuses on small businesses, let's start with five good ones to get you started: Local Experts: Digital marketing agencies have…