Go local for your Jacksonville Web Designer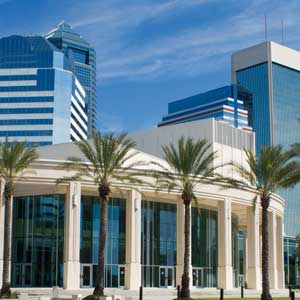 One-on-one customer-focused web design to create your vision in less than 6-weeks using the latest techniques in SEO and web design. That is what NetViper Interactive is all about.
We realize there are plenty of options available for you when you are looking for a web designer in Jacksonville. There are large agencies available, but they won't give you the level of service we will. They will also cost nearly double what we charge.
What about outsourcing? Sure you can hire a web designer from India for 1/5th the cost, but from our experience you won't be very happy with the results. How about a freelancer? Sure you might get a better price, but what happens with they just disappear two months into the job and are stuck with an unfinished website that doesn't work properly. Put all of those fears aside with NetViper Interactive.
Choosing NetViper Interactive gives you a small team dedicated to making you the best possible website for your budget. You work with one point of contact at all times. We guarantee your emails will be returned within 24 hours, but most likely you will get a reply within minutes. Custom service is paramount with us.
Being local to Jacksonville means we can also sit down and meet with you face to face for coffee in San Marco, or Jax Beach. You will know exactly who you are dealing with and can feel good about making the right decision.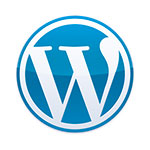 We work mainly in WordPress, so if you are looking for someone who builds Joomla, we are not the right people for you. You might wonder why we stick with WordPress and the answer is simple – it allows us to create great websites in shorter periods of time and is easy for our clients to work with.
We work with the Genesis Framework in WordPress. We find it allows us to create fantastic websites faster, but also offers top-notch security and excellent plugin support. Our website was built using the Genesis Framework.
We keep up with the latest trends to make sure you are getting a great website that will last you for at least a few years. What? Only a few years you say? The web moves fast and you have to stay on top of it. All of our sites are responsive, which means they adapt to different screen sizes like tablets, phones and desktops. This technology didn't exist two years ago. Right now we are updating a lot of our clients websites to this new format to make their sites as future proof as possible.
As for experience, we have been building websites and doing SEO since 2008. We are Google AdWords certified, so we can take care of your marketing needs too! We feel there are a lot of benefits of working with a company that has a strong knowledge of SEO. We know what works and what doesn't. We know how your site should be structured for the best visibility online. We can audit your current website to find out what is right and what is wrong. Working with us saves you time and money down the road because your site will be set up correctly the first time.
We are located on CR 210, so we can meet you anywhere within about 25 minutes. We are members of the Saint Johns Chamber of Commerce, and have advertised in the Saint Johns Sun.