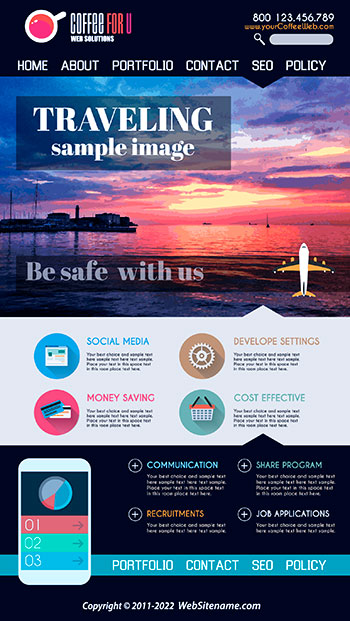 Already have the perfect design and looking for someone to code it. You have come to the right place.
We can take a PSD or AI or PDF, whatever you have, and do all the coding for you.
Here is how the process works.
You deliver the file to us, preferably a layered PSD file.
We slice the PSD into the parts we need to create the design in WordPress. Slicing means to cut and divide an image design file into multiple files each having the different design component of the overall design. Slicing is easiest in Photoshop, which is why most developers prefer getting PSD files.
Next we start to create your custom WordPress theme.
We begin by coding the homepage design in WordPress using the Genesis framework. This means figuring out what widgets to use, and what parts go where. This will also make it easier to update the site in the future.
Next we create the inner pages. If your design has inner pages, we build them out to look like your design. If it has no inner pages, we will create some inner pages for you to see how it looks.
Once that is done, we add in any extra functionalities that you might need.
Finally, we test the website to make sure it is working properly and deliver you the final product.
This process generally takes 4-6 weeks depending on how much content you already have. If you need content generated, we can handle that for you also.
Ready to get started? Give us a call at 904-209-6933 or fill out the contact form on this page.