Web Design Portfolio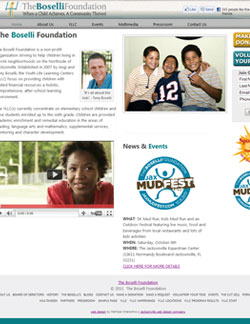 The Boselli Foundation
The Boselli Foundation was in need a new website that could be quickly updated and had a lot of flexibility. Their old site was not dynamic and took a long time for little updates to be made. Now they have access to make small changes when they need.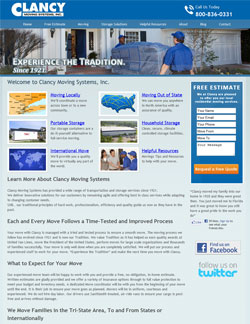 Clancy Moving
Clancy's old website was in need of a total makeover. This website was designed to help them convert more business. We divided the site into sections and each section has a contact box to generate leads. They can easily make changes and add new pages and services in the future.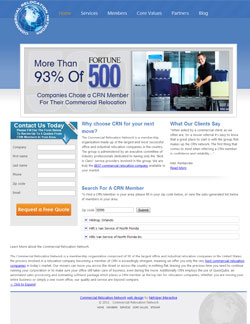 CRN
The Commercial Relocation Network's old website was not generating any leads for their dealers. The old site was confusing to use and lacked a solid structure to increase their visibility. The new design incorporates an advanced quote system that automatically delivers leads to dealers within a specified radius. It has been extremely successful. They are also on an [link id='6′ text='SEO'] program and [link id='16' ='PPC'] program to help generate more traffic for their site.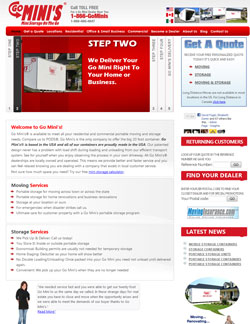 Go Mini's
Go Mini's old website had let them down. It had too many pages, too much duplicate content and was not generating any leads for dealers. We rebuilt the website from the ground up, incorporated a highly-specialized quote engine, and dealer landing pages to increase dealer visibility in their local markets. The Go Mini's site is also on an [link id='6′ text='Search Engine Optimization'] program and [link id='16' ='Pay Per Click'] program. Go Mini's has been extremely successful. We enjoy working with them every day.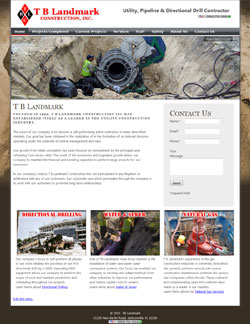 TB Landmark
TB Landmark did not have a website when they first came to us. It was about a 6-week project that included creating pages about the different services they offered and adding a lot of information about jobs they had completed and were currently working on. We continue to update the site for them as they need it. We did one major update to the site adding new content and design. They are very happy with the site.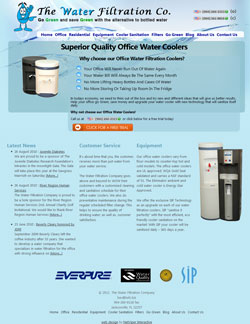 TWFC
The Water Filtration Company needed a website to use as a brochure for all of the wonderful products that they sell. The owner had no previous website. She wanted a fun design that reflected her great personality! We worked a lot on getting the feel just right for her and she couldn't be more pleased.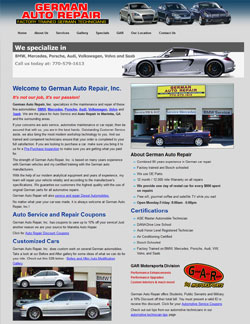 German Auto Repair
German Auto Repair needed a new website because their old site wasn't working for them. In the redesign, we took elements from the old site and incorporated them into a new look. We added a lot more content to the website including adding brand specific pages like audi, bmw, mercedes etc. These pages really helped them perform well in search engines and we used them for landing pages for their PPC campaigns. Their website continues to generate a lot of leads for them every month.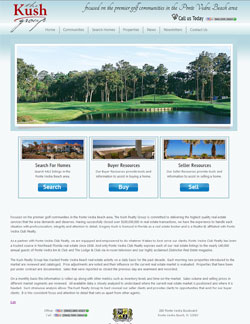 The Kush Group
The Kush Group needed a complete redesign that would including using an IDX service for to display the MLS listings. After a lot of research, we found a very good provider for him that would meet his needs. The Kush Group has a very unique way that they display properties and we were excited that the IDX solution was going to work for them for both MLS and their unique format. The Kush Group is now on a 3-month SEO program to help get them ranked highly in the Ponte Vedra Area.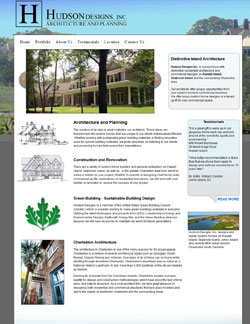 Hudson Designs
Hudson Designs old website failed to showcase all the beautiful work they do on home designs. They design luxury homes in the southeast focusing mainly on Kiawah Island. Their new site had to be visually appealing and truly showcase what they are capable of. Within a few weeks of their new site being online they picked up a new client. When asked why they chose Hudson Designs the client replied "I loved your website". I can think of no greater compliment than that for our work.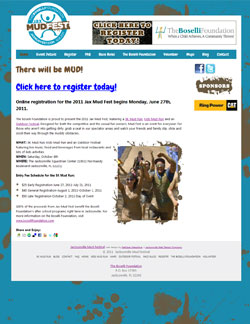 Jax Mud Fest
The Jax Mud Fest site is owned by the Boselli Foundation. They needed a specialty page for a new event that they are launching in 2011. The site needed to be creative and fun. We came up with a design that worked for them almost immediately and we had it up and running in a record 5 days from approval. With April's help getting the content so quickly, we were able to have the site ready ahead of schedule.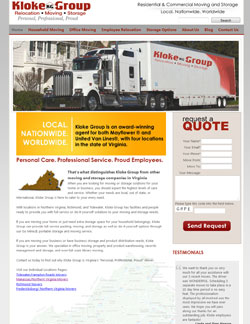 The Kloke Group
The Kloke Group needed a new website because their old website was trying to combine four websites into one and it simply was not working out. They were not ranking in search engines and had a ton of duplicate content. In our new design, we created location pages to meet the needs of each office and eliminated all the duplicate content. Their new site has been ranking very well and we are still adding new terms for them every month. They also get a ton of leads every month!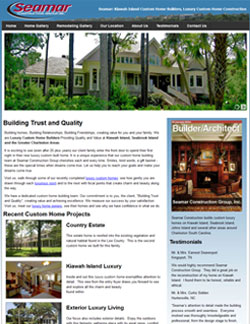 Seamar Construction
Semar Constuction builds high-end luxury homes all over the Southeast. Their homes are beautiful and we wanted to showcase them with a lot of pictures. Their site is very visual, which is important when you build multi-million dollar homes. They have been very pleased with the site and continue to make updates.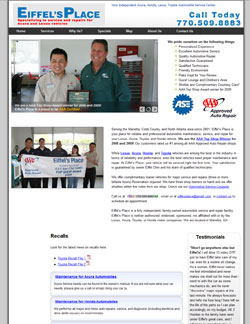 Eiffel's Place
Eiffel's old site was basically a one page site. Eiffel didn't rank anywhere in search engines and wasn't getting a lot of business. We redesigned his site to be several pages and create pages that focus on the car brands he wants in his shop. We also launched a Pay Per Click Campaign to help drive traffic to his website. Eiffel now ranks very well in his market for his keyword terms and was able to quit his spending in PPC.