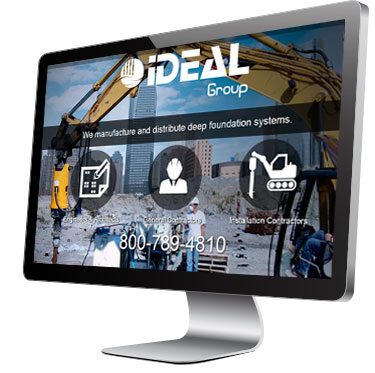 Almost anyone these days who is looking to get a new website will most likely come across the name WordPress. But what is WordPress? And why it is so popular?
WordPress is an open source (meaning free) content management system (CMS). WordPress is the most popular CMS over others like Drupal and Joomla. Why does this matter to you? Because WordPress gives you an excellent platform to build a website on and it costs nothing to buy.
Where we come in is that we take WordPress and make it look how you want it. That is what a Custom WordPress Design is all about.
Out of the box WordPress doesn't look very impressive. The theme (look and feel) that comes with the default install is pretty boring, plus you don't want your website to look like everyone else's now do you?
We create a custom responsive website for you that will give you all the back-end functionality of WordPress, without sacrificing your own unique style. Using WordPress saves you a lot of time and money compared to building an HTML website and it also makes it a lot easier to update.
Your website represents your business online. You want to be sure that when someone visits your website they see you as trustworthy business, otherwise they will move on to the next website. A professional looking WordPress website will help you gain more customers and make you proud to show people your website. If you want to get really fancy with custom functionality, that is when you need a WordPress Developer. We have a page dedicated to that so you can learn more.
What about updating your site? Unlike HTML websites, you can simply log into the back-end of WordPress and easily make changes like adding new images or content. In fact, you can see exactly what this page looks like in the back end of WordPress in the image on the left.  Pretty simple isn't it.  If you can use MS Word, then you can use WordPress.  Plus, it is really hard to break a WordPress website, so you have the peace of mind knowing that you can make changes and not worry about your website going down. These features make WordPress very popular with people just like you.
We are here to help create the perfect website for you. We know what works and what doesn't and if something you are considering isn't going to work, we will help guide you in the right direction so you can achieve your goals.
So now you know what WordPress is and it is so popular.
Ready to get started on your custom WordPress website? So are we. Give us a call at 904-209-6933 or use the contact form on this page. We can't wait to get started.