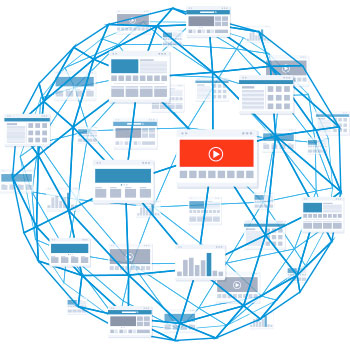 Link removal is a fairly new tactic in SEO. It was created from Google penalizing websites from Algorithm updates called Penguin. The Penguin updates went after websites that had keyword rich anchor text links. This means if you wanted to rank for "kitchen knives" you would create a bunch of links pointing back to your website with that term. While these links used to work great, Google now frowns upon them and can penalize your website for having them. Just because your website hasn't been penalized, doesn't mean it won't be. If you have noticed a significant drop in your search engine rankings, you probably have bad links.
So what can you do to regain your rankings and protect yourself from future updates? Link removal plans are the best place to start.
With Link Removal, we pull link data from different sources to get an accurate view of your link profile. We then analyze the links, one by one, to see if they would be considered to be a high risk by Google. If they are, we flag them to be removed. It is not unusual, especially for websites that have had a lot of SEO done in the past, that 75% of your links will be removed.
Once we have identified the links that need to be removed, we create an email campaign asking the webmasters to remove your links. If the links haven't been removed, or webmasters ask for money to remove the links, we place them in a disavow file. A disavow file is a text file that is uploaded to google webmaster tools asking google not to count these links towards your website.
Our experience is that the disavow file doesn't work well without link removal. Simply uploading all the links you don't want to google without actually trying to get links removed is not a good strategy.
Link Monitoring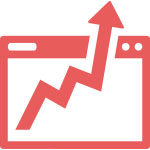 You would be shocked how many links seem to appear pointing to your website every month – especially if you have done seo in the past. We can monitor your backlink profile and put new, unwanted links into a disavow file to protect yourself from future penguin updates. These process should only be used once you have done a link removal campaign.